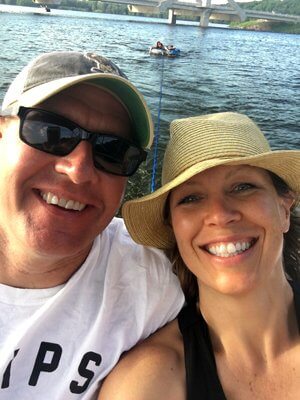 Hi! I'm Beth.
I have gone from being a self-conscious, awkward kid who wasn't comfortable in my own skin to a confident adult who enjoys all sorts of food, loves the challenge of movement (spin class anyone?), and feels great (read: OWNS IT) in my aging and changing body.
Getting to this place in life wasn't always easy. It turns out that you can look healthy and be unhealthy.
I have struggled with food restriction, body shaming, and over exercising. Through the wisdom and tools I have learned from Intuitive Eating, I now have a healthy relationship with food and with movement, and am proud of all aspects of my body.
I am an anti-diet, Health at Every Size pledged Health Coach, an ICF certified Life Coach, Certified Intuitive Eating Counselor and Mental Fitness Coach.
My superpower? Empowering clients to listen to, trust and respect their bodies and in doing so recognize their own value and worth.
Let's do this!
Coach Beth